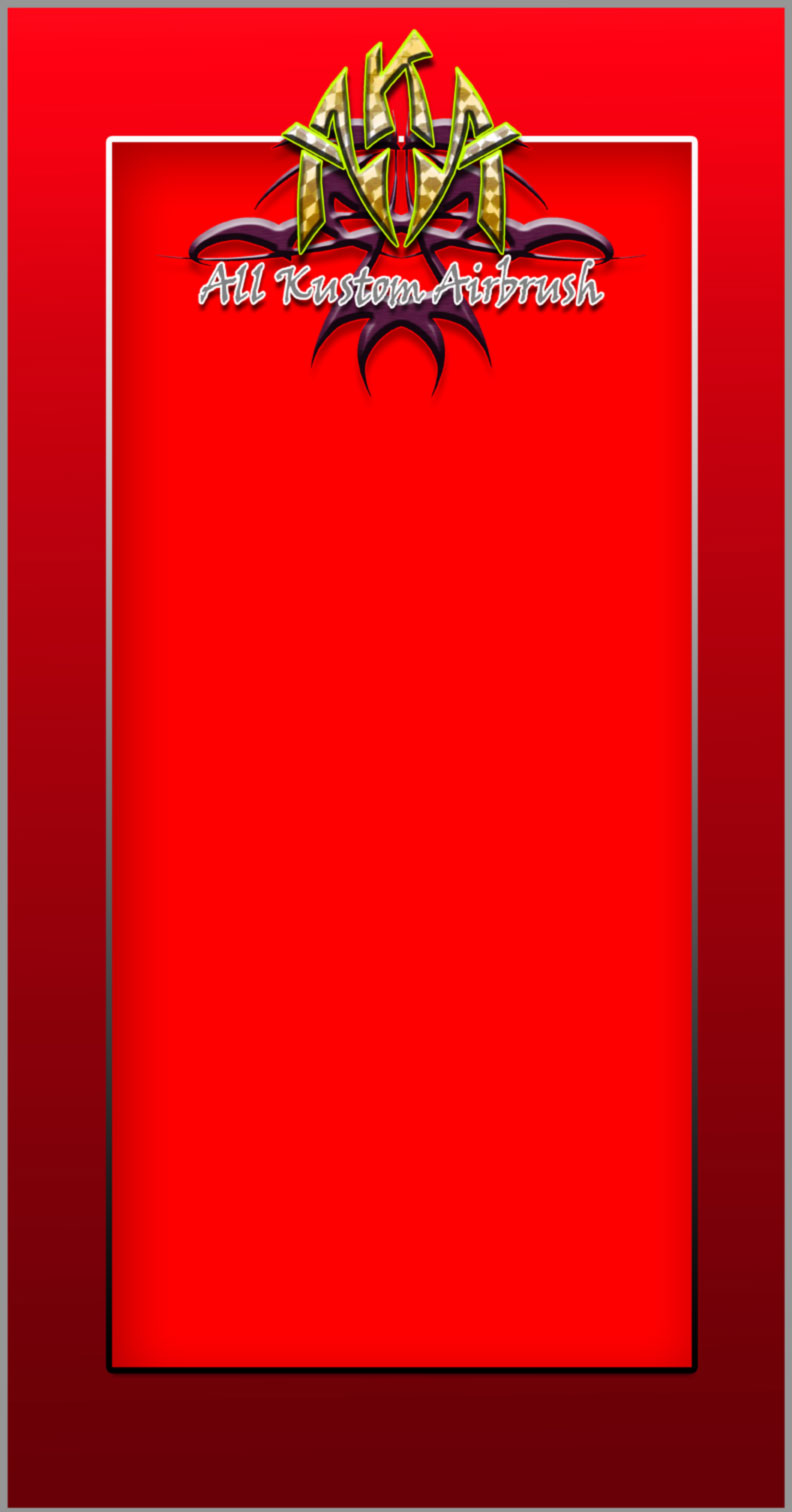 All Kustom Airbrush features a range of different types of artistic media and design. Custom motorcycle Airbrushing is the main direction of A.K.A's focus. Any content is possible from classic hot rod style flames, intricate real fire, extensive murals, and photographic image copying. Not just airbrushing A.K.A does pinstripping, and leafing which caters to the motorcycle culture also. Any type of job is possible from one part jobs to full painted custom jobs.

If motorcycle painting isn't your thing A.K.A offers other forms of painting, such as oil painting on canvass and interior mural work.

On the other hand A.K.A can create a logo for your band, business, or whatever organization you may have that may need design. Pulmonary sketches for future projects, or finished drawn works of art can be commissioned by A.K.A also. Maybe you need some type of sign work, A.KA can provide you with a custom sign or vehicle lettering using forms of paint or vinyl.